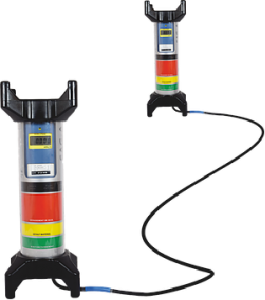 Afin de répondre aux besoins de surveillance par affichage déporté de certains locaux, deux balises SAG-A peuvent être branchées entre elles, permettant ainsi d'avoir un report d'affichage et un indicateur de dysfonctionnements et d'alarme, le tout via les prises RS-485.
Ce principe a pour avantage de reproduire la mesure, ainsi que les alertes sonore et visuelle dans le local et à l'extérieur du local. La balise qui est en report d'affichage le signale par un témoin lumineux en face avant.
When the probe side of the cable is connected to the RS-485 port, the message "PROBE" scrolls on the display. The SAG-A used in the display report displays "REPORT" when connecting the connector.
The SAG-A in display report no longer records. Registration starts again when the cable is disconnected.
Report d'affichage jusqu'à 100 mètres suivant les sources d'alimentation des balises.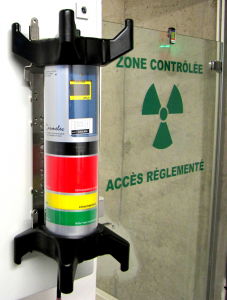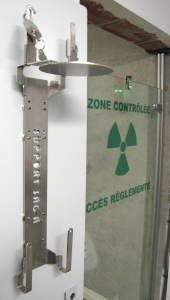 Afin de répondre au besoin d'accrochage de balise, Carmelec propose un support de fixation définitive (vis) ou temporaire (aimants), ainsi qu'une plaque métallique de blocage d'accès au bouchon d'étanchéité, un cadenas de verrouillage antivol et deux bouchons de protection des connecteurs (non utilisés sur la balise de report).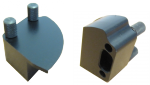 Detection and alarm characteristics
Identical to the SAG-A Beacon
Alarm: visual and sound
Measurement range: 0.01 mSv/h to 99.9 mSv/h
Detection threshold: adjustable over the entire range

Câble de communication et d'alimentation
Standard cable length: 15 ml (custom-made possible)
9-pin D-Sub Dock Connectors IP67
Auto configuration of beacons ensured by the wiring

SAG-A installation accessories
Metal support for permanent fixation (screws) or temporary (magnets)
Plaque métallique de blocage d'accès au bouchon d'étanchéité
Anti-theft lock padlock
Protection cap of unused connectors on the report beacon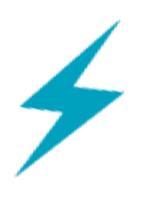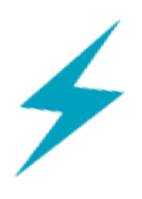 Electrical Characteristics
Power supply: 24 V DC / 28 W, IP4X connected to the probe beacon
Battery life: 22 days without alarm / 3 days on alarm
Max charging time: 24 h