New Gamma and X-ray Monitoring Beacon: CERBERE.
Remplace l'ALBAN. Options sonde SI-GAM et module externe relais.
New fixed threshold Sentinelle 360 beacon.
Signalisation de sortie de source pour tirs gammagraphiques par détection de l'élévation des rayonnements Gamma et X ambiants.
Partenaire des acteurs de l'industrie de protection
industry players.
Présent dans l'environnement, la santé, la protection civile, Carmelec vous propose une gamme d'appareils de mesure portatifs (Alpha, Bêta, Gamma et X), des solutions de balisage, de signalisation personnalisable et des accessoires répondant à vos besoins de contrôle et sécurisation des personnes.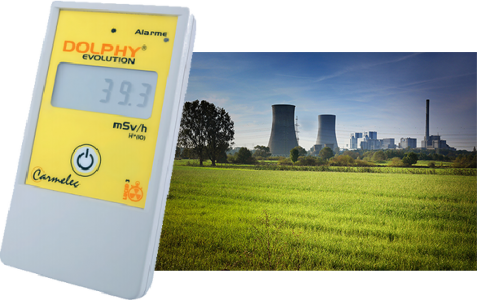 Dolphy Evolution
A compact survey meter to ensure your safety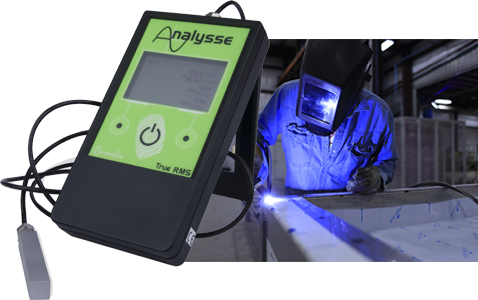 Analysse
Magnetic Field Analyzer
Carmelec is one of the French leaders in
devices intended to check the inspection
conditions for Non Destructive Testing.
Active for more than 30 years in non-destructive testing applications, we design devices for the verification of the inspection conditions by magnetic particle testing, penetrant testing, gamma radiography and auscultation of engineering structures (hydraulic dams, buildings sensitive to seismic movements).
Partners and distributors
Afin de garantir l'entière satisfaction de nos clients, Carmelec s'engage à être présent à chaque
étape de la vie d'un produit.
Nous assurons l'étalonnage et la vérification de nos appareils en radioprotection et en CND. Nous proposons également notre savoir-faire pour le contrôle de nombreux appareils de nos confrères. Nos prestations sont raccordées COFRAC. Notre équipe et nos équipements sont à votre disposition pour vous proposer un service de qualité dans des délais respectés.
Carmelec s'engage, au travers de sa
quality approach, to be present at every phase
les étapes de la vie d'un produit.
En s'appuyant sur une équipe de spécialistes, nous mettons en place des solutions adaptées aux besoins opérationnels de nos clients.
Notre certification ISO 9001 et le respect des textes de modalités de contrôle de radioprotection sont autant d'éléments garant du sérieux de nos prestations.
Organizations and Affiliations