Gamma Radiation Simulation System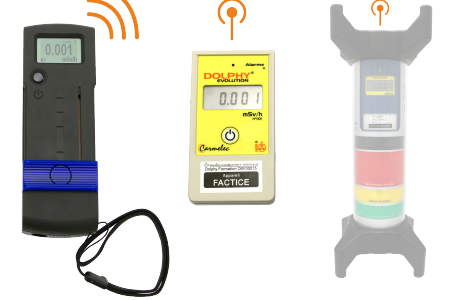 The Remote Control training, together with the Dolphy training, enables to simulate radiation situations in order to train Dolphy Evolution future users.
The ergonomics has been studied to give the Remote control Training a blind one-handed use.. For this purpose, there are notches providing access to presets (0.001 – 0.025 – 1 – 2 – 99 mSv/h and Saturation).
A vibrate mode also helps the trainer know the current value without looking at the Remote Control Training screen.
By inserting the Dolphy Training into the SAG-A beacon, the trainer can simulate dose rate rises, trigger alarms and observe the trainees' behavior.