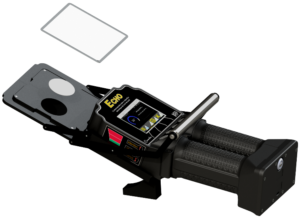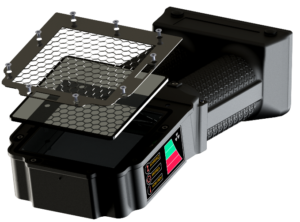 Indirect inspection tool with 3 anti-contamination windows

The indirect inspection tool slides onto the front of the Echo contamination monitor enabling the positioning and measurement of the sampling accessories (filters, smears, wipes) or calibration sources.
It is designed to facilitate handling. It is provided with an anti-contamination window to avoid contaminating the detector's Mylar protective grid.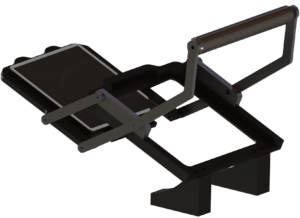 Carmelec provides strong ready-to-use Mylar windows.