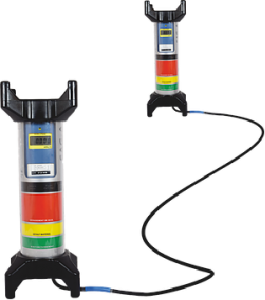 In order to meet the needs for monitoring by remote display of certain premises, two SAG-A beacons can be connected to each other, thus allowing a display report and an indicator of malfunctions and alarms, all via the sockets. RS-485.
This principle has the advantage of reproducing the measurement, as well as the audible and visual alerts in the room and outside the room. The beacon which is in display post indicates it by a warning light on the front face.
When the probe side of the cable is connected to the RS-485 port, the message "PROBE" scrolls on the display. The SAG-A used in the display report displays "REPORT" when connecting the connector.
The SAG-A in display report no longer records. Registration starts again when the cable is disconnected.
Display delay up to 100 meters depending on the power sources of the beacons.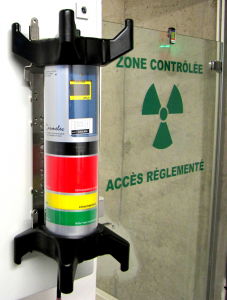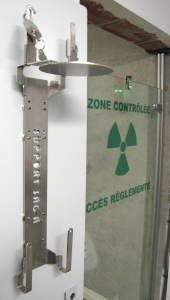 In order to meet the need for tag attachment, Carmelec offers a permanent (screw) or temporary (magnets) fastening support, as well as a metal plate for blocking access to the sealing plug, an anti-theft locking padlock and two plugs for protecting the connectors (not used on the carry tag).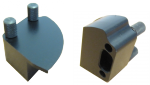 Detection and alarm characteristics
Identical to the SAG-A Beacon
Alarm: visual and sound
Measurement range: 0.01 mSv/h to 99.9 mSv/h
Detection threshold: adjustable over the entire range

Communication and power cable
Standard cable length: 15 ml (custom-made possible)
9-pin D-Sub Dock Connectors IP67
Auto configuration of beacons ensured by the wiring

SAG-A installation accessories
Metal support for permanent fixation (screws) or temporary (magnets)
Metal plate for blocking access to the sealing plug
Anti-theft lock padlock
Protection cap of unused connectors on the report beacon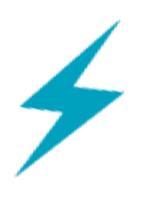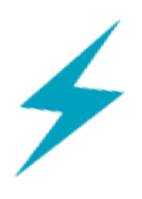 Electrical Characteristics
Power supply: 24 V DC / 28 W, IP4X connected to the probe beacon
Battery life: 22 days without alarm / 3 days on alarm
Max charging time: 24 h