Acquisition de données USB et exploitations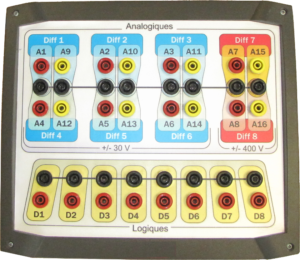 Carmelec has developed a tool adapted to the teaching of the study of acquisition systems.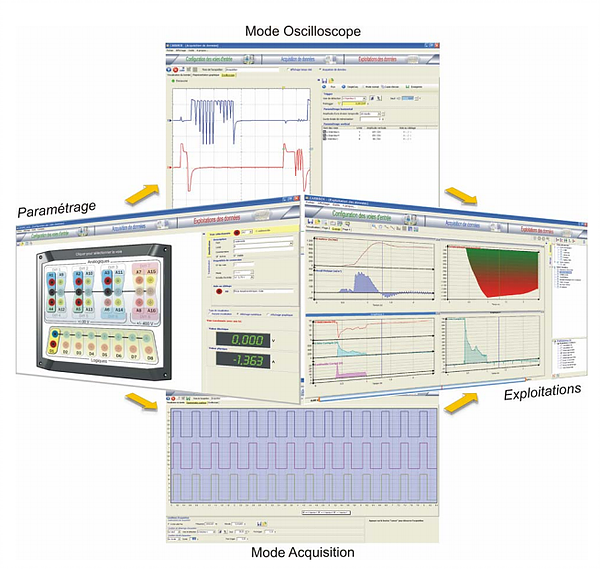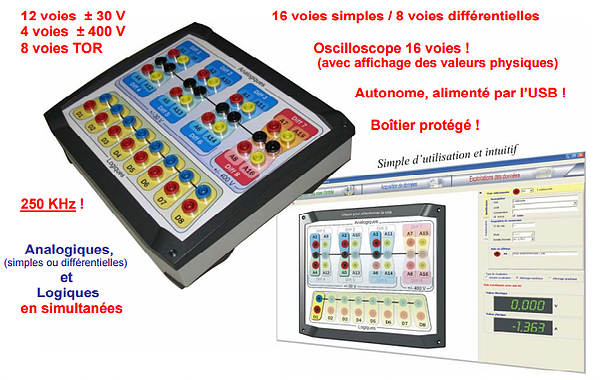 Adapté aux Bac et Bac Pro
Paramétrage des voies ludique et intuitif.
Aide au câblage performante.
Transformation en valeur physique, par représentation de la loi du capteur.
Animation pilotées par les acquisitions.
Particularly to the teaching of the study of systems in BTS AVA.
Utilisation facile, grâce aux différents modes de déclenchement.
Interprétation des données facilitée par la qualité de ses graphiques et par la puissance et la souplesse de son éditeur scientifique.